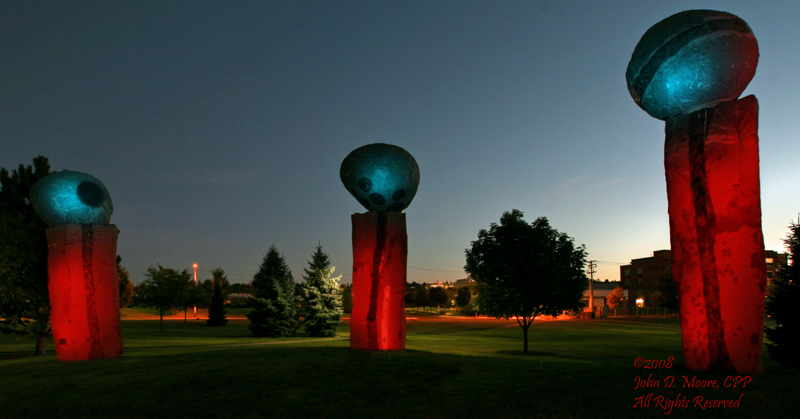 Have the space aliens landed in Spokane?
A night view of the sculpture
"Cooperation,"
on the Riverpoint Campus in Spokane, Washington
September 2008
2008 BLOG on this scene: (Painting the town with light)
This image was a timed exposure (multiple), painted with a blue filter, as well as a red filter on a Big Max handheld flashlight. Later edited with CS3, PSE6, and Photomatix.
ęCopyright 2001-2008
By John D. Moore, CPP