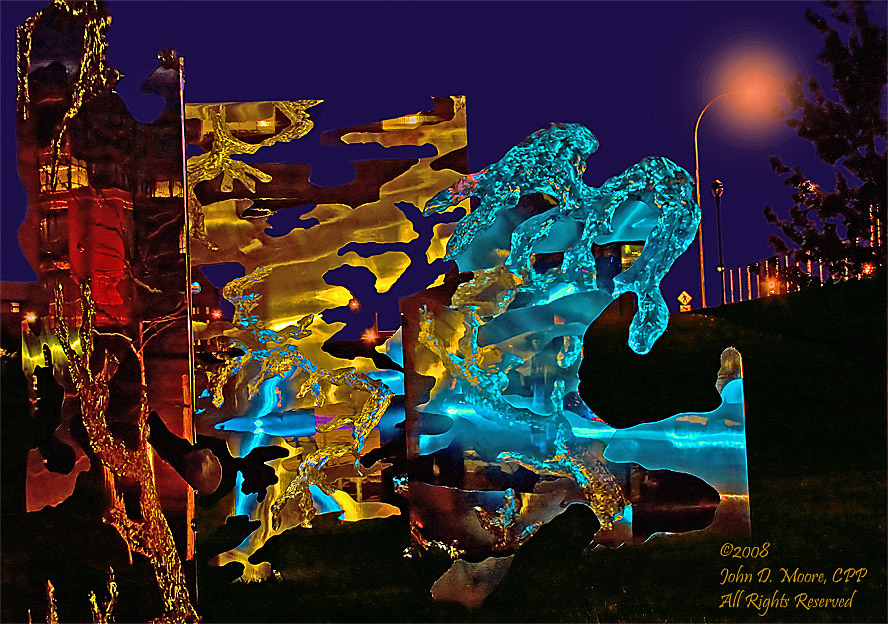 This work is titled "
alive lively living
," by Jim Hodges. Located on Spokane's Riverpoint Campus.
After reaching darkness, Big Max floodlight filters (red, blue, amber) were applied and painted onto the surfaces of the artwork.
ISO 100, F9, EXP: 30sec and BULB (multiple, bracketed, tethered shutter release) Canon 40D, Lens: 11x18 (11)
This image was selected for display at the IMAX Theater, in Spokane's Riverfront Park.
November 2008
2008 BLOG on this scene: (Painting the town with light)
ęCopyright 2001-2008
By John D. Moore, CPP